Love Poem (Black)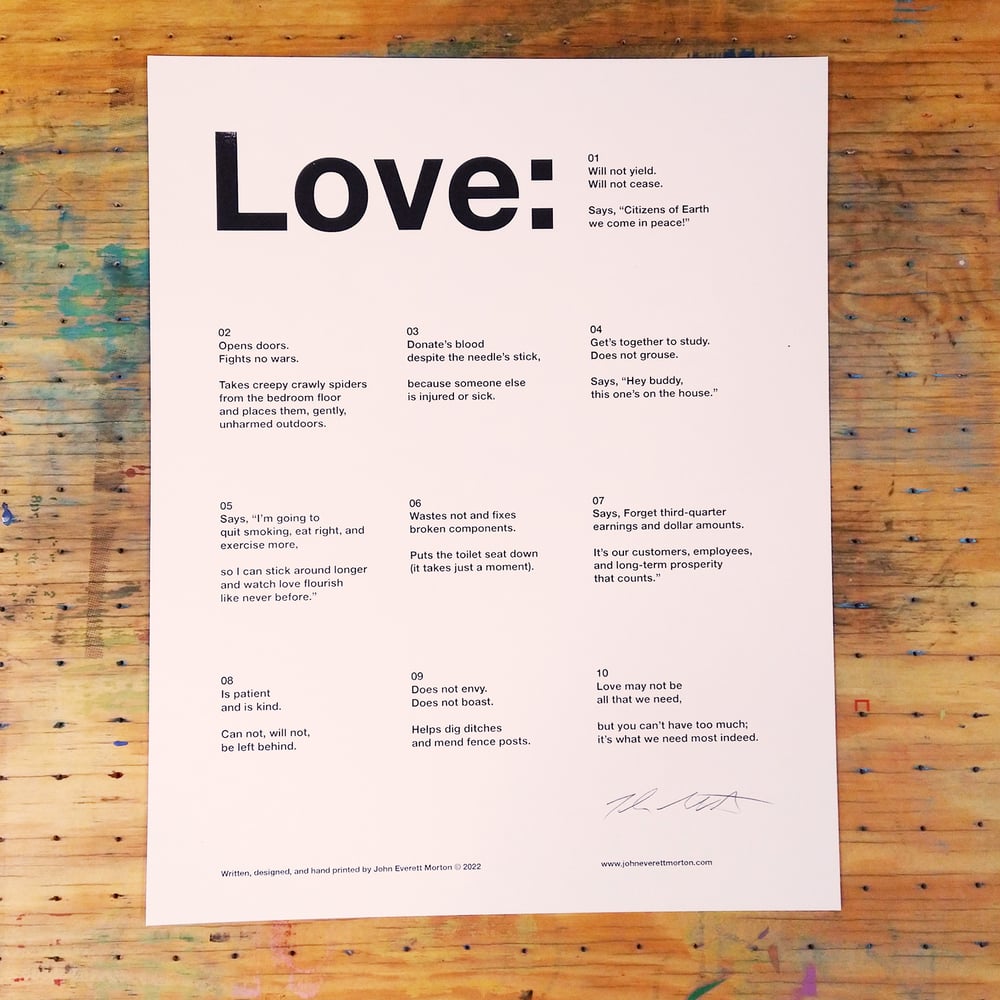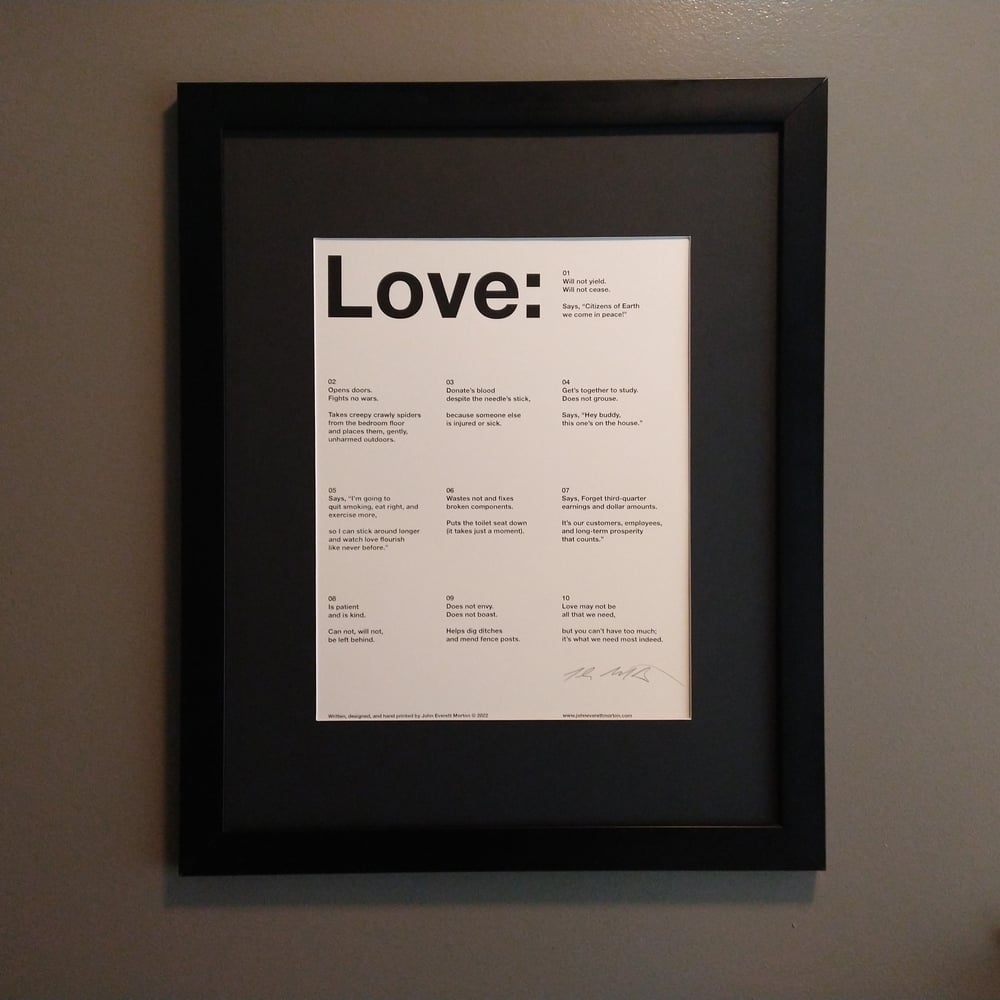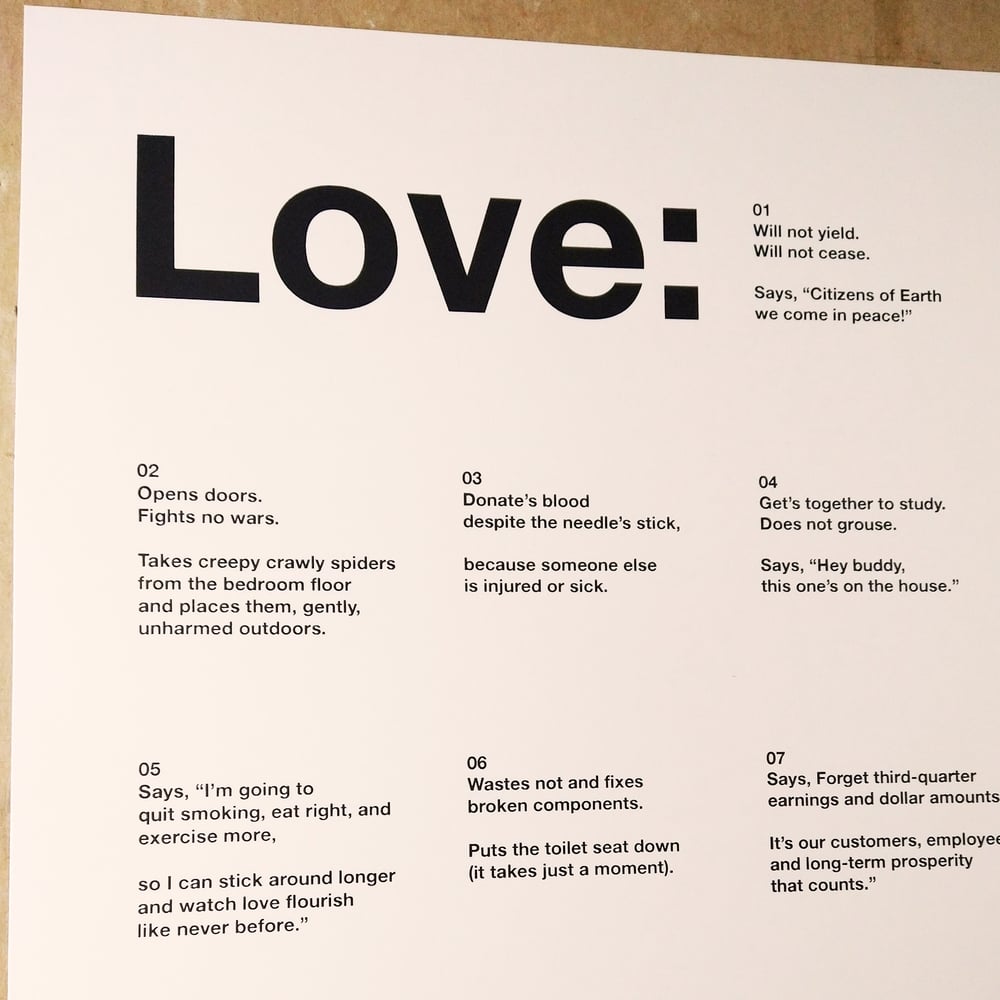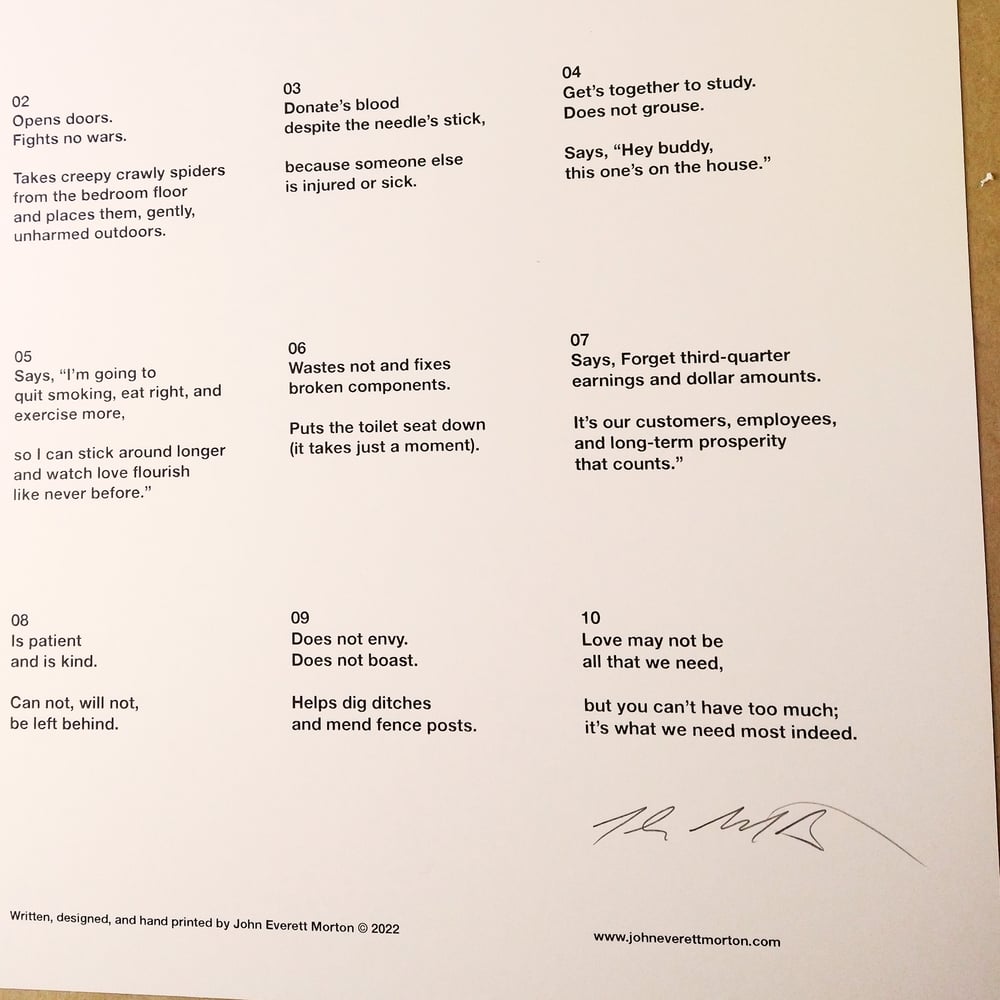 Introducing the "Love Poem" Art Print - A labor of love years in the making!
If the original red colorway is just a little too bold, this version in black may be just what you're looking for.
Originally penned in 2014, for nearly a decade I experimented with handwritten words, illustrations, and intricate typographic layouts in the pursuit of the perfect version.
Finally, in 2023 I found a design that spoke to me - a sublime minimalist interpretation. Each print is hand pulled in my basement studio using environmentally friendly water based inks paired with a heavy 100 lbs. cover stock in a soothing off-white hue.
Measuring 12 x 15 inches, this print is tailored to be displayed with a standard 11 x 14 inch mat. The added benefit of the larger cut size provides the opportunity for custom framing with wider margins.
Free shipping is standard for US orders.