The Silo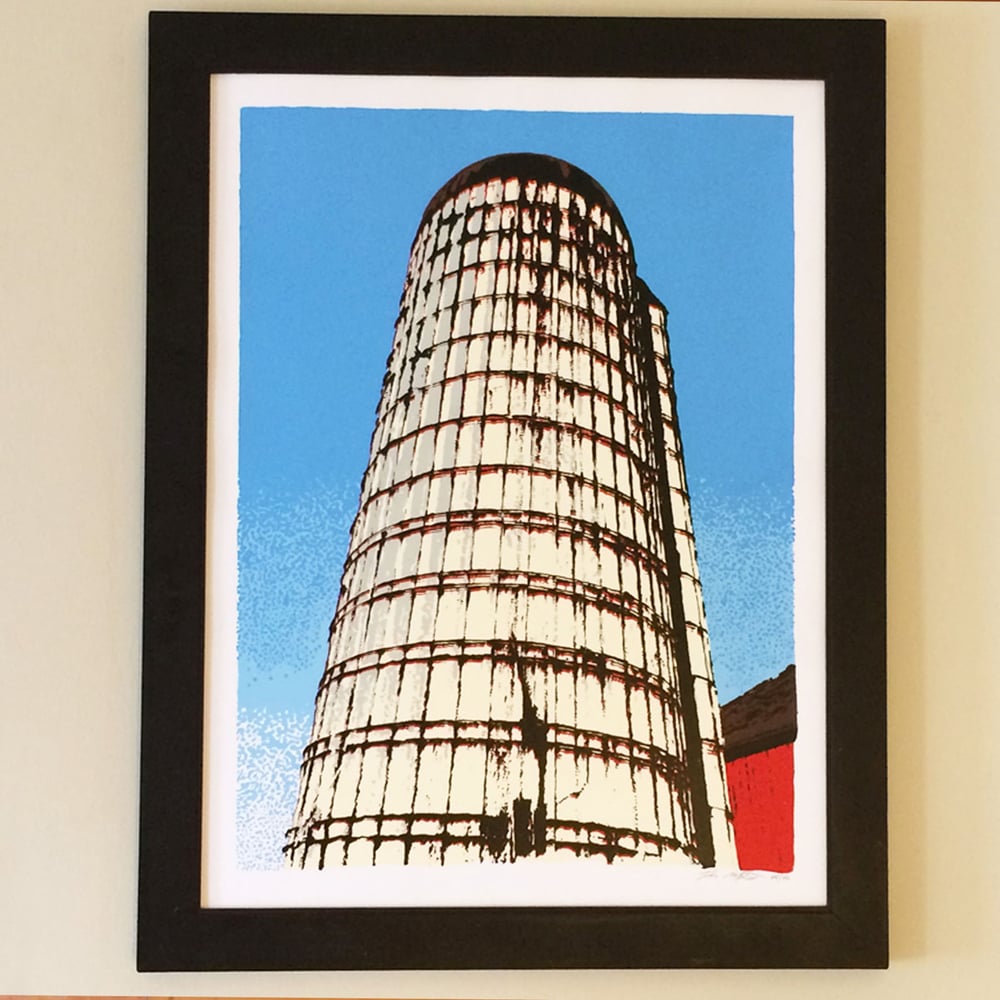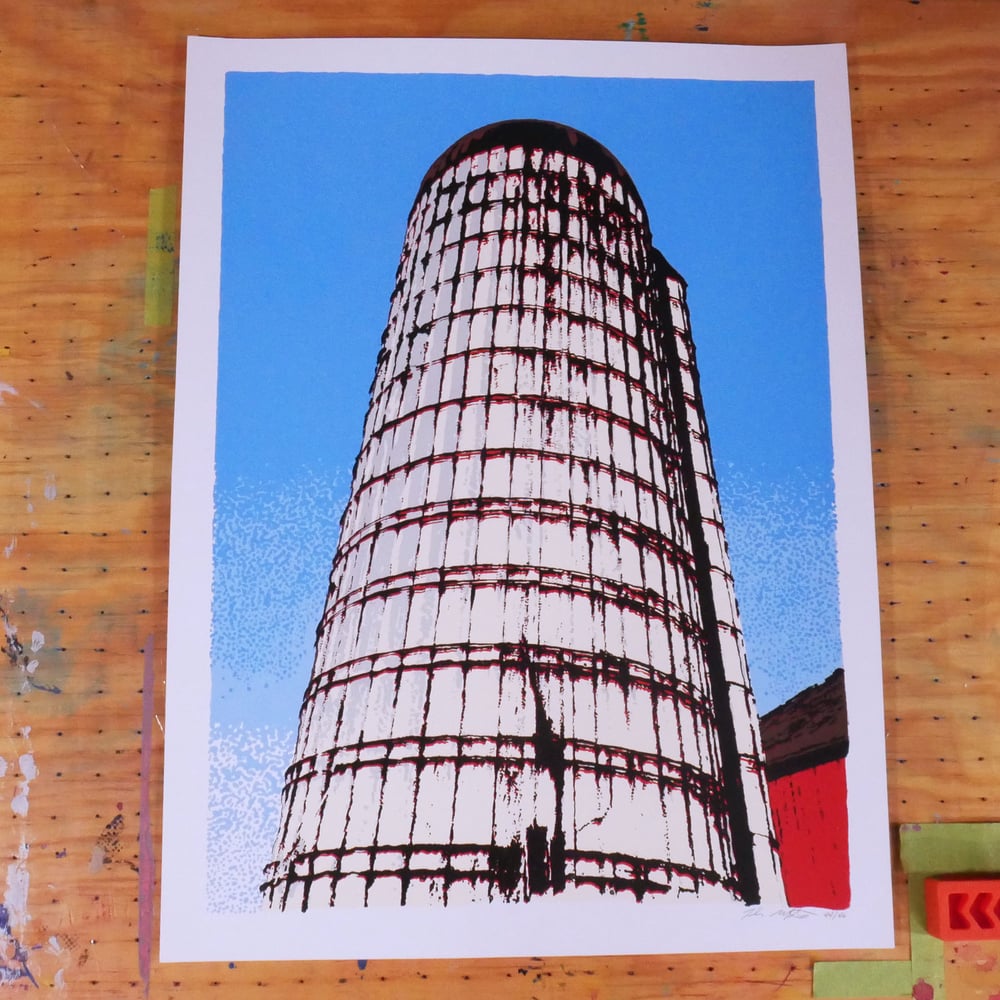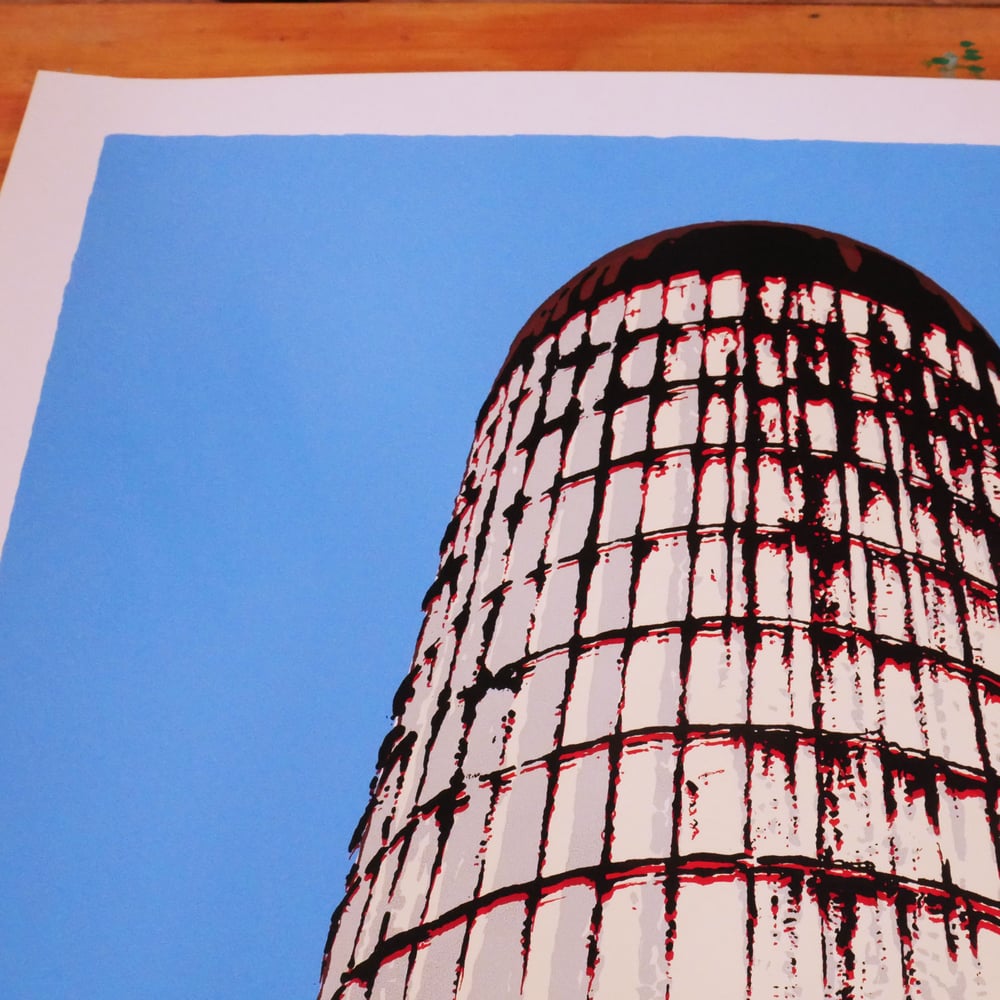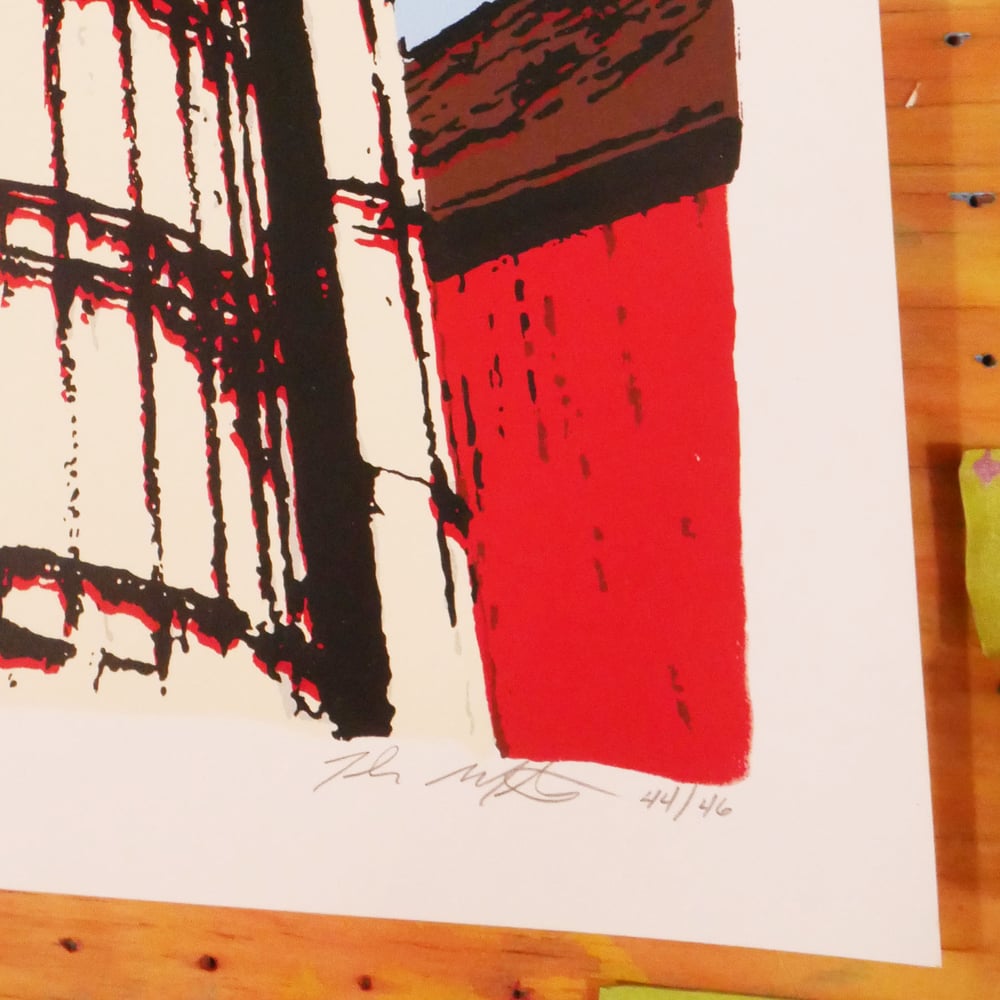 The Silo is a nod to my upbringing in rural America. When I was a kid, the bus would drop me off from school and I would often head straight for the silo and start scaling the exterior until one day when my father caught me.
The films for this 6-color print were inked by hand using black acrylic ink, sumi brushes, and technical pens.
The Silo is one of the earliest silkscreen prints to come out of my studio, dating back to August 2015. It took several weeks to learn the limitations of my equipment and produce this limited edition of 46.
Each copy is signed and numbered and measures 18 x 24 inches. Printed on 100# cover stock with environmentally friendly water based ink.
Free shipping is standard for US order. This print will ship rolled in a shopping tube due to its larger size.