Records Are Ritual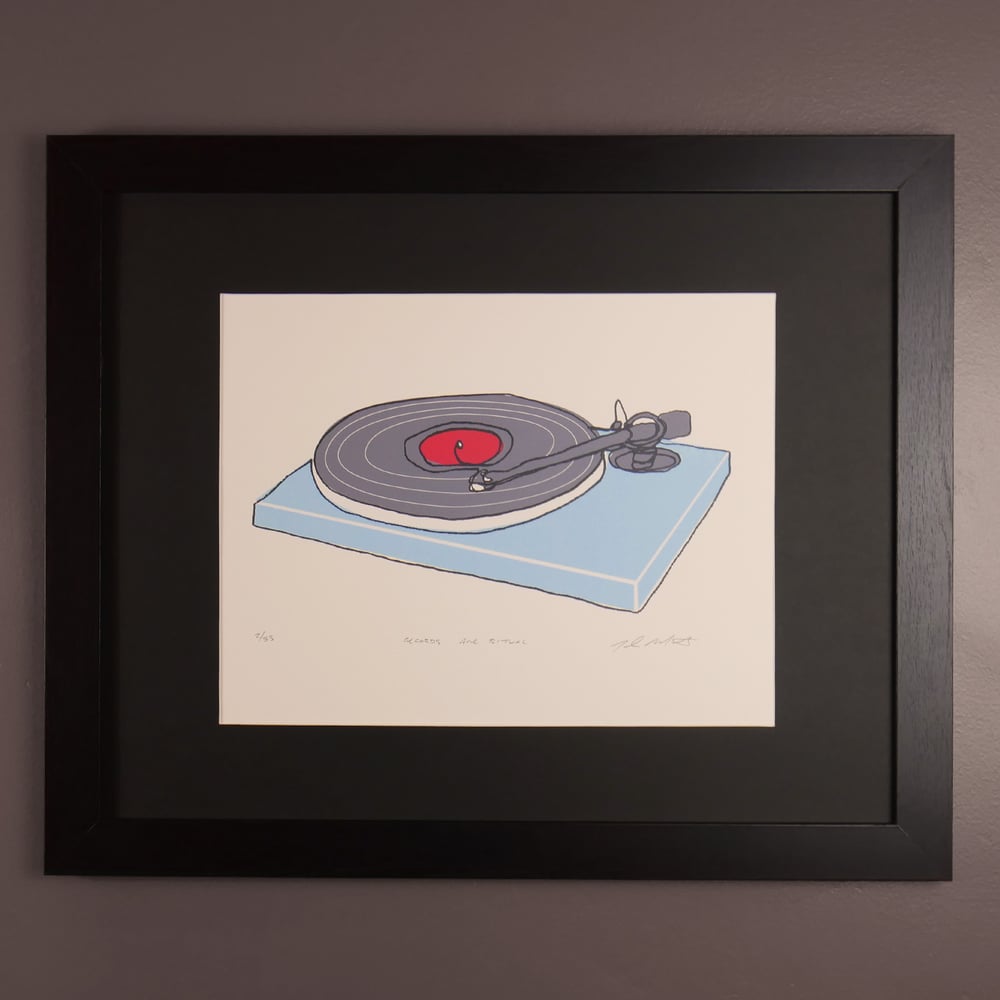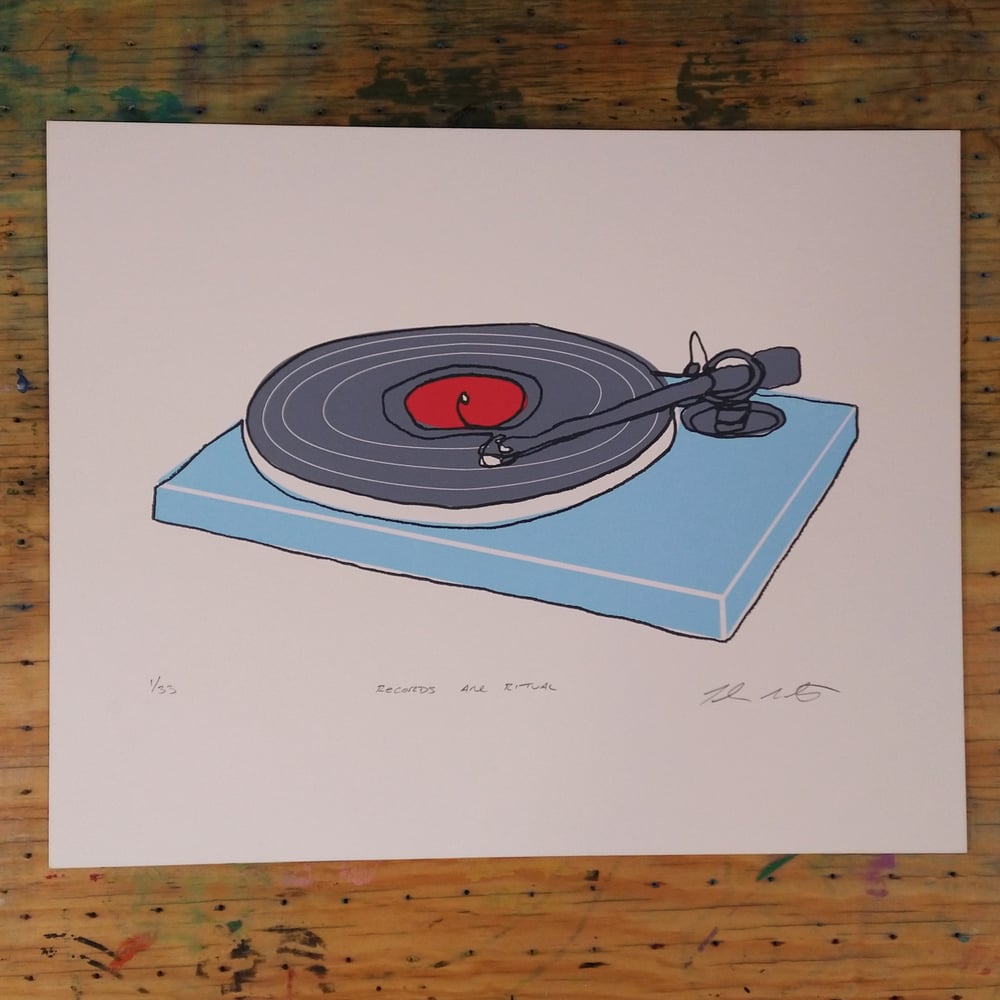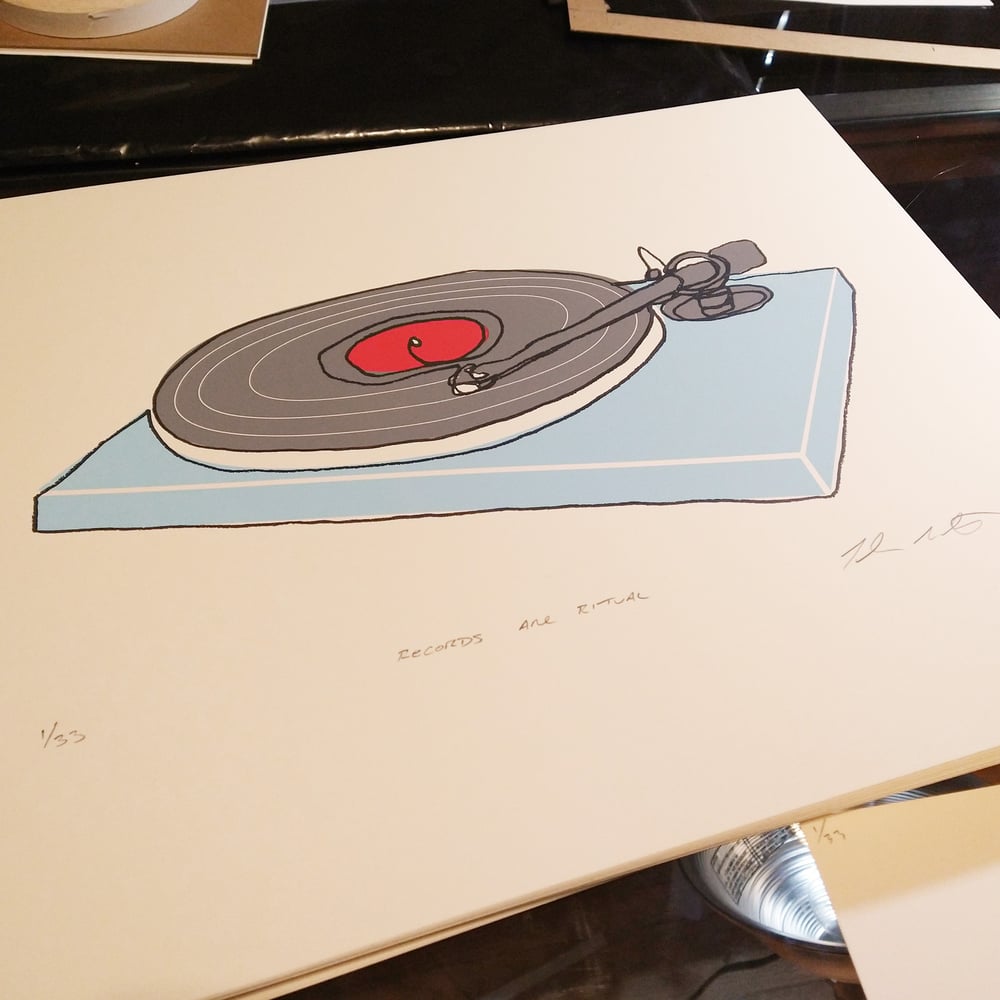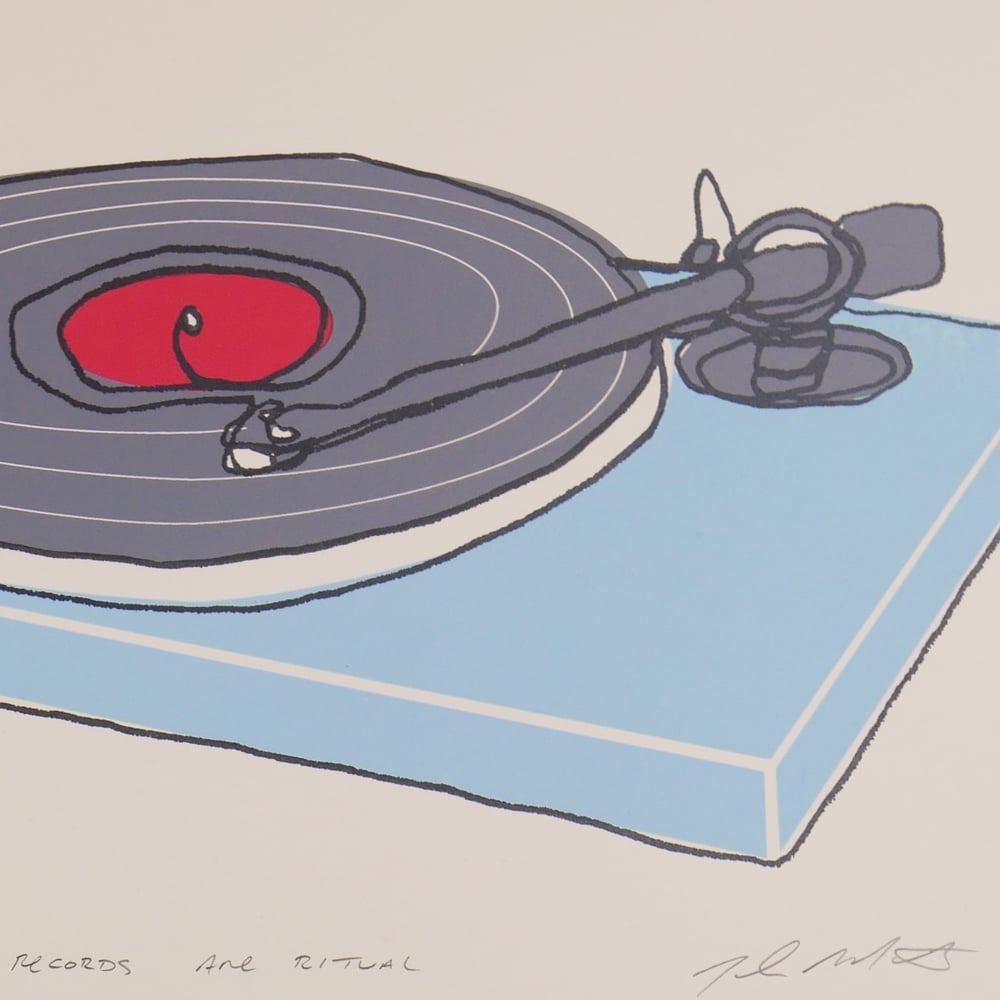 "Records Are Ritual" is an homage to one of my pastimes, collecting and listening to music on vinyl records.
If you're also a fan, you know it's more than about listening to music. It's also holding the artifact in your hand, taking care of the delicate discs, choosing how to categorize and store them, and even taking them out to clean them. In short, it's a ritual.
The source image began as a contour pencil drawing, which was enlarged to exaggerate the texture of graphite on paper. The addition of color was done using smooth lines and sharp corners in stark contrast to the loose line drawing.
Each copy is numbered, titled, and signed by me, the artist and printer. This edition is limited to just 33 copies.
Prints were hand pulled in my basement studio using environmentally friendly water based inks paired with a heavy 100 lbs. cover stock in a soothing off-white hue.
Measuring 12 x 15 inches, this print is tailored to be displayed with a standard 11 x 14 inch mat (as seen here). The added benefit of the larger cut size provides the opportunity for custom framing with wider margins.
Free shipping is standard for US orders. Frame and mat not included.