Zenith Camera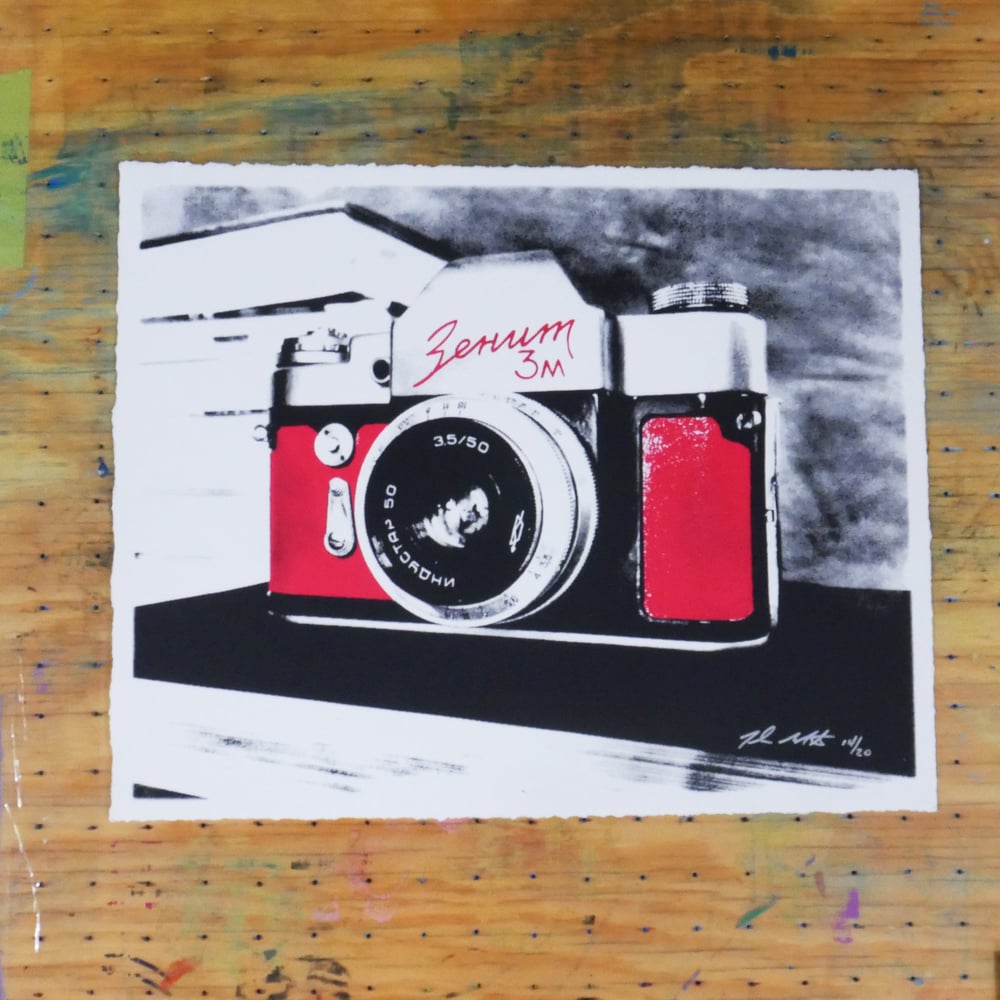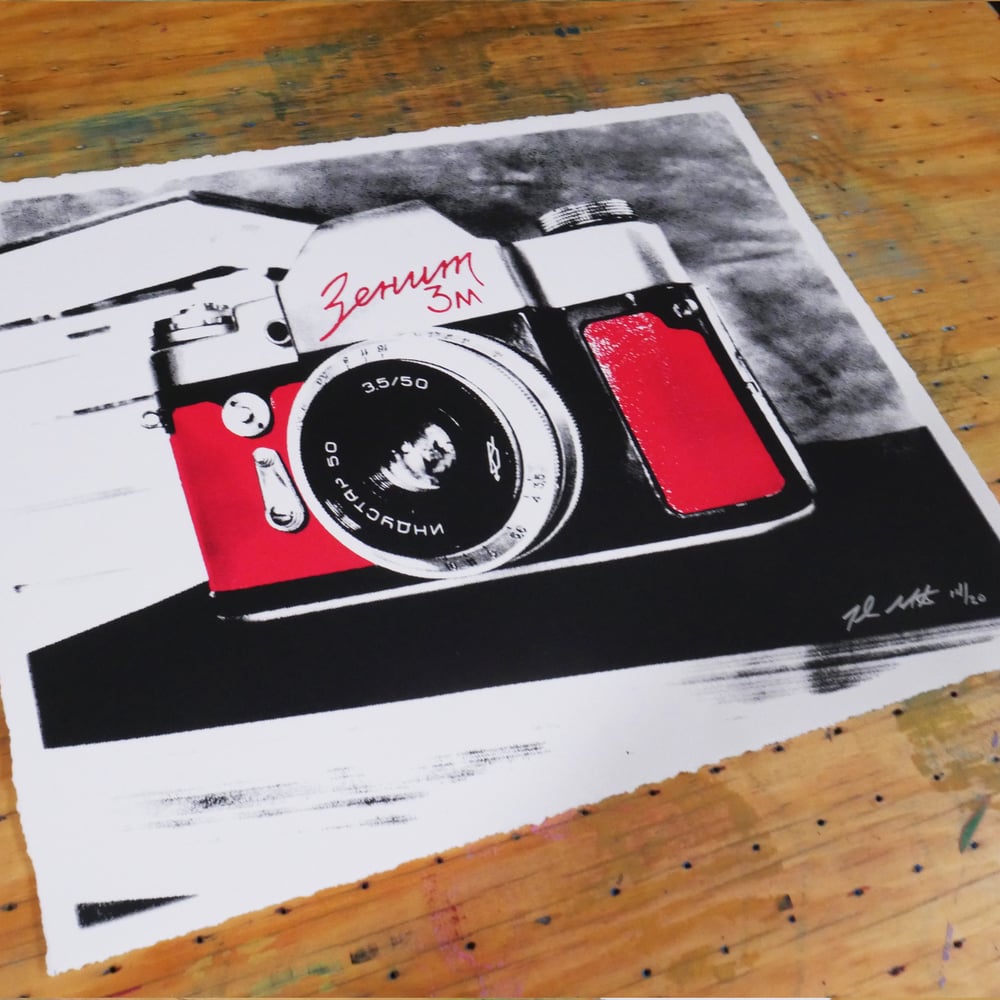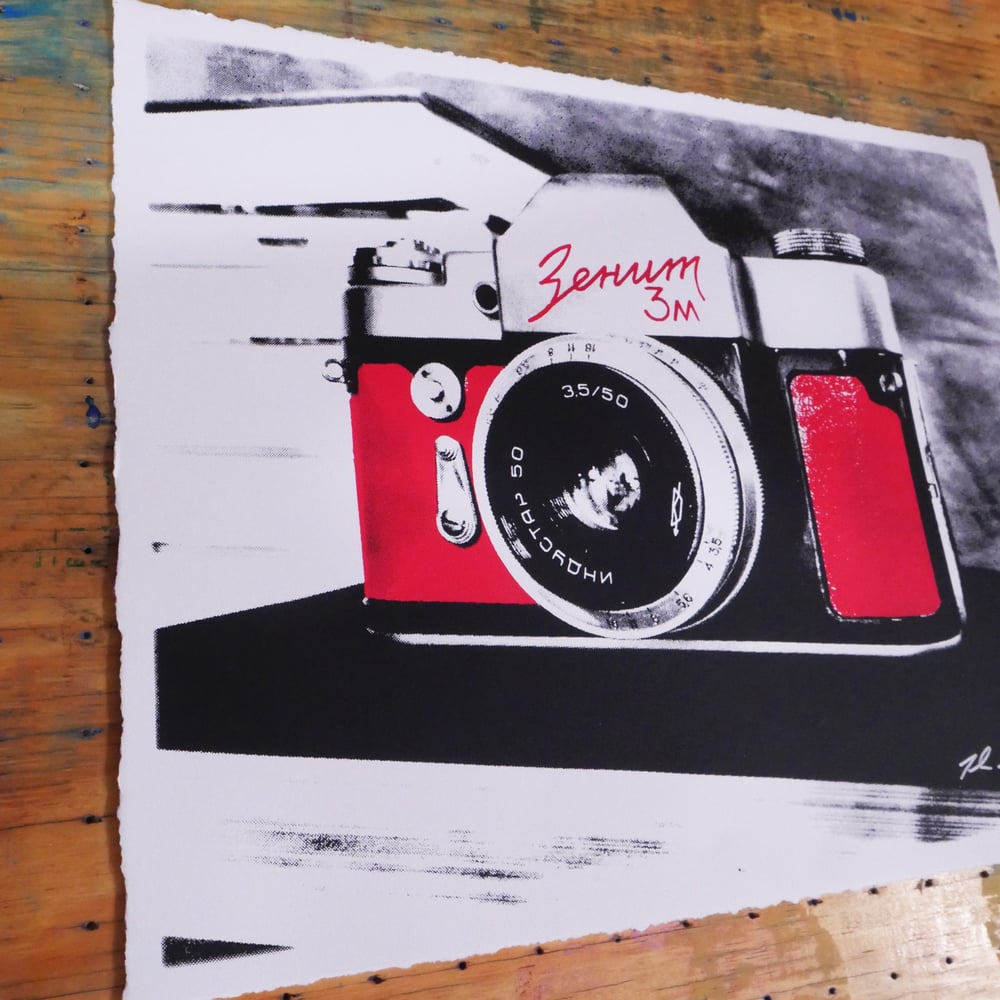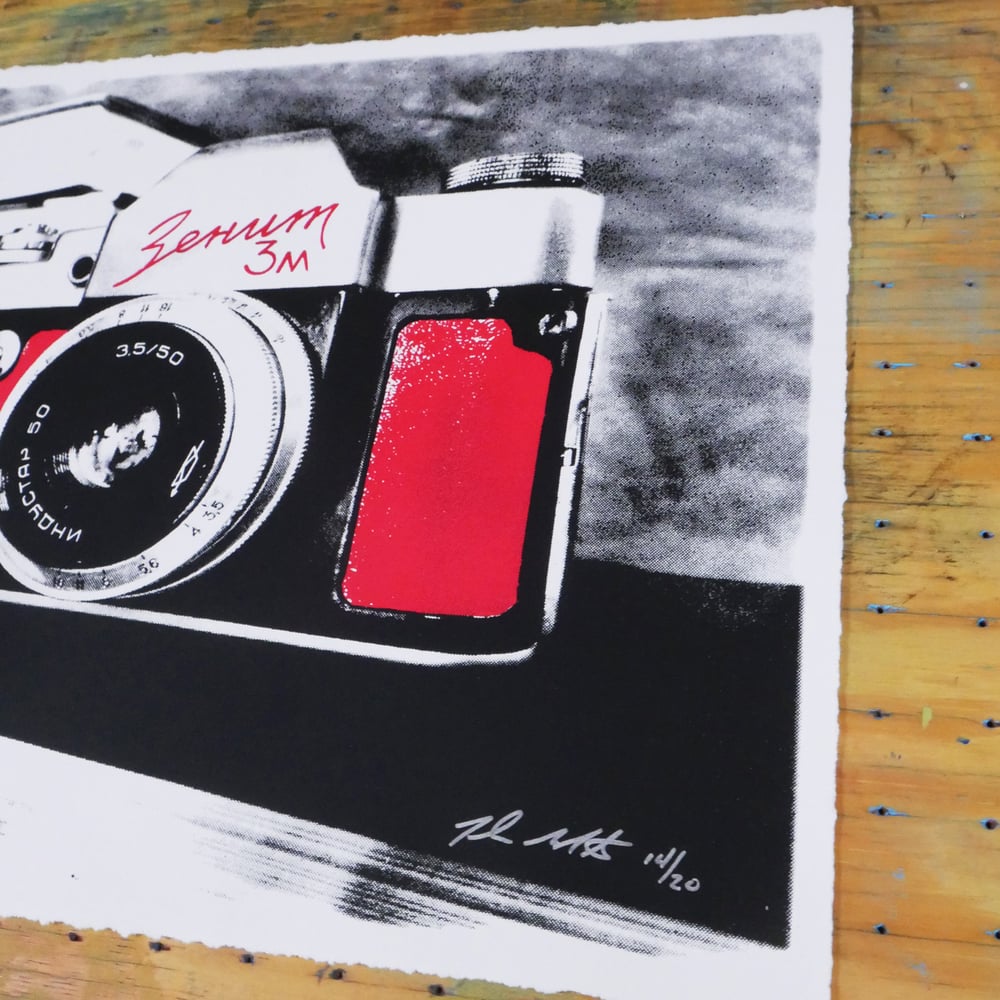 Several years ago I bought a vintage 35mm and was excited about getting into analog photography. The hobby didn't stick, but cameras as objects still fascinate me, and I decided to turn mine into a work of art.
This 2-color print shows a Zenith 3M camera sitting amongst stacks of books. If taking a picture of a camera is meta, then turning that picture into a silkscreen print is…surely something, too.
Each copy is signed and numbered with an archival silver ink and limited to an edition of 20. The paper is Arnhem 1618, 100% rag, made in a mill that has been in operation for over 400 years.
With hand torn edges on all four sides, these prints measure approximately 12 x 15 inches.
Free shipping is standard for US orders.